Re-imagining Assessment & Feedback for Student Success Symposium




Orla Skehill, Dr. Sean Daffy, and Dr. Kevin Cunningham
Re-imagining Assessment and Feedback for Student Success in the Atlantic Technological University project findings and outputs.

Blaithin McGrath & Mary Hannon


Eleanor Diver & Emma Coyle
Re-designing assessment and feedback to increase engagement in the online flexible classroom.



Marilla Keating, Ita Kelly & Dr. Trish O'Connell
Re-imagining Assessment Practices on the BSc Quality for Industry delivered by ATU Galway.
Re-imagining Assessment and Feedback Symposium outputs
Explore the Symposium Outputs
The ATU Re-imagining Assessment Project is co-led by Dr Carina Ginty (ATU Galway-Mayo), Dr Niamh Plunkett and Gavin Clinch (ATU Sligo). and Dr Deirdre McClay (ATU Donegal). For further information on the project contact the project Research Assistant, Emma McDonald at emma.mcdonald@atu.ie. This project was supported by the National Forum for the Enhancement of Learning and Teaching in Ireland under the SATLE fund.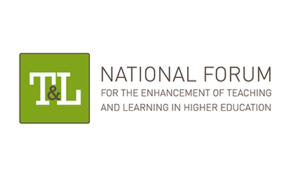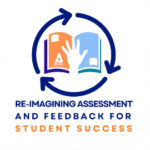 Re-imagining Assessment and Feedback project outputs page
Keynote Speaker: Professor Naomi Winstone
How brave can we be? Re- imagining assessment and feedback in higher education
Dr. Susan McDonnell, Dr. Maire Hanniffy & Sinéad Barrins
Authentic assessment practices in a Sociology & Politics programme in ATU Sligo

Dr. Bronagh Heverin
A review and evaluation of the introduction and application of the ABC learning design methodology to the BA in Law with Criminal Justice programme in ATU Donegal
Dr. Eleanor Rainsford, Dr. Debbie Corcoran, Dr. Trish O'Connell & Brigid Hooban
Innovative & authentic assessment practices in Medical Science in ATU Galway City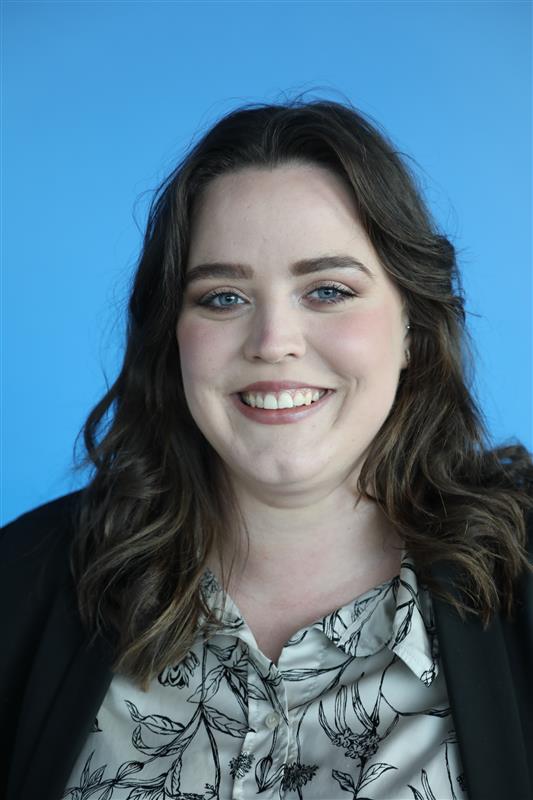 Emma McDonald
Project findings and outputs from the Re-imagining Assessment and Feedback project 2021 –2022
Re-imagining Assessment: Creating Feedback Opportunities within the Curriculum, A Masterclass with Edd Pitt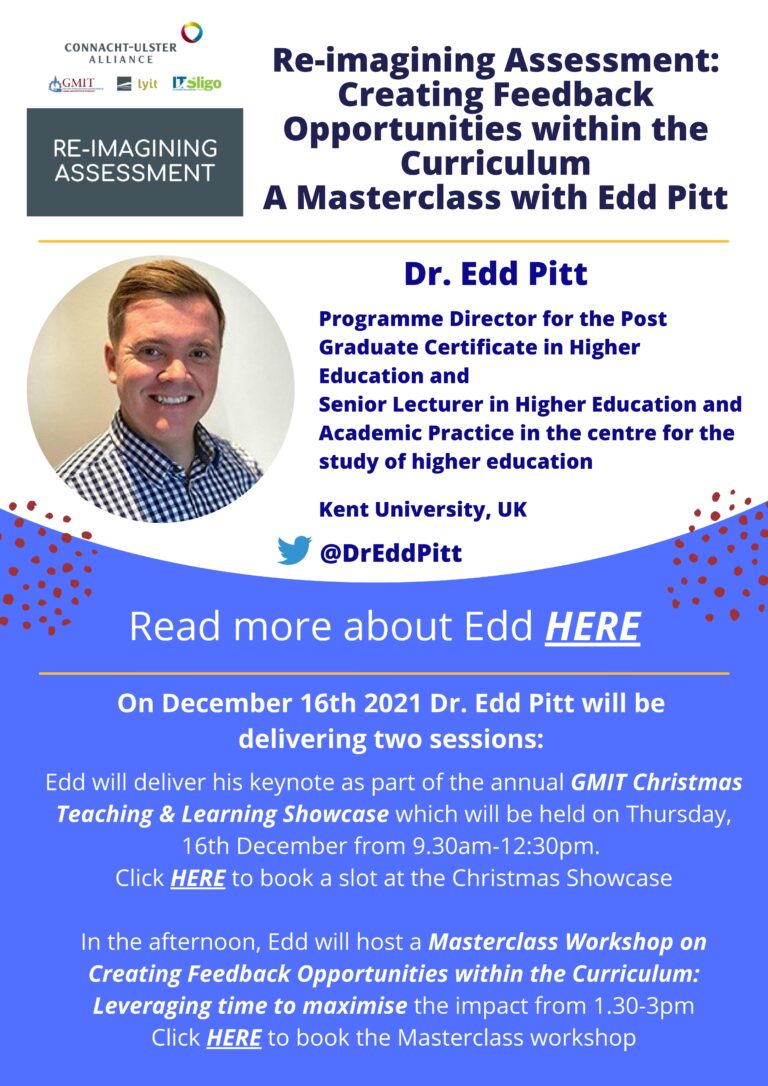 Re-imagining Assessment: Development of Rubrics for Assessment, A Masterclass with Linda Suskie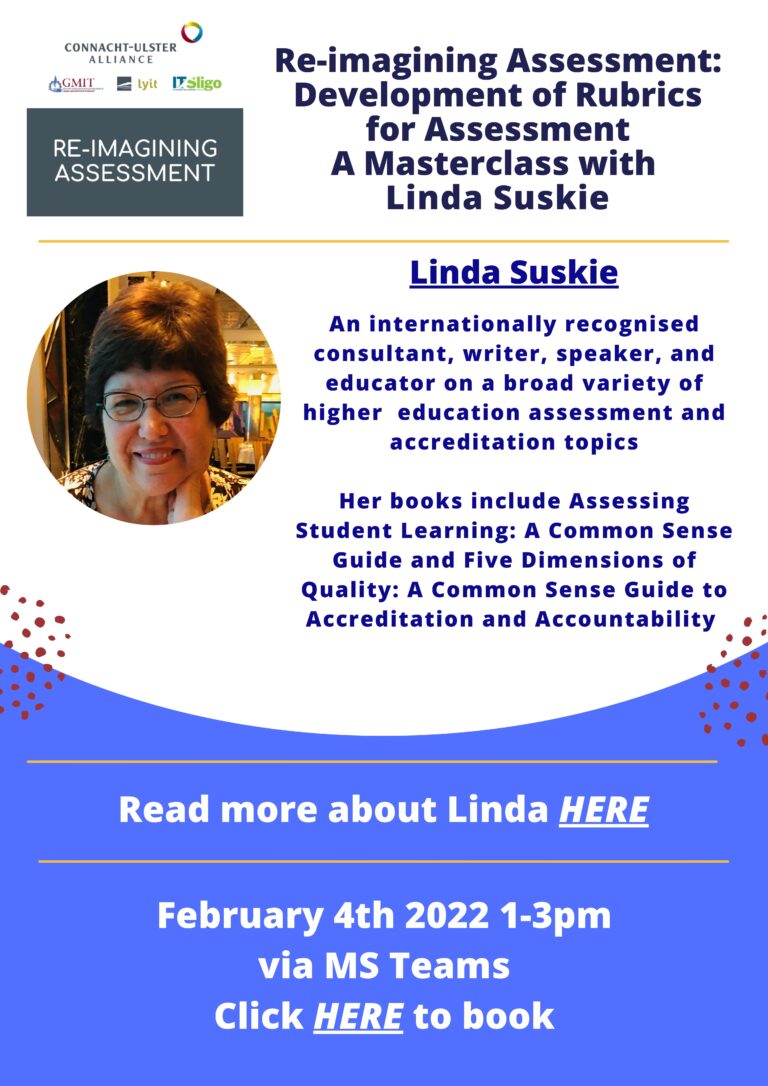 Re-imagining Assessment: Masterclass in Academic Integrity with Rebecca Awdry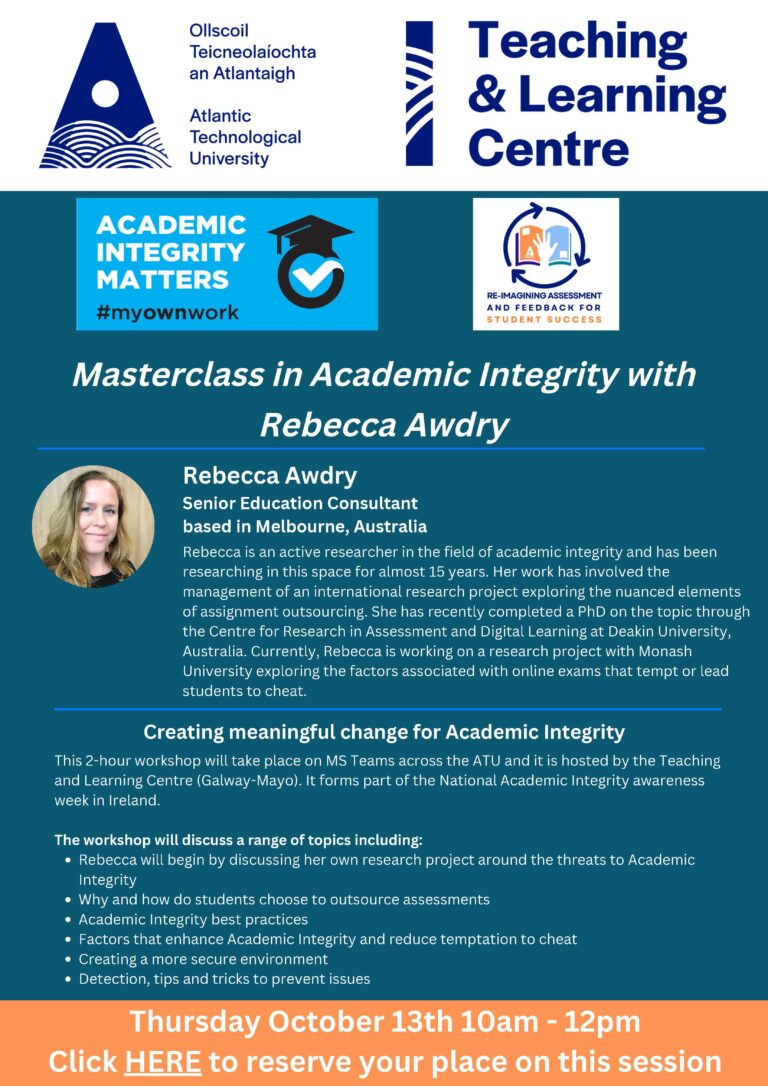 Re-imagining Assessment: Masterclass in Exploring Education for Sustainability Assessment Opportunities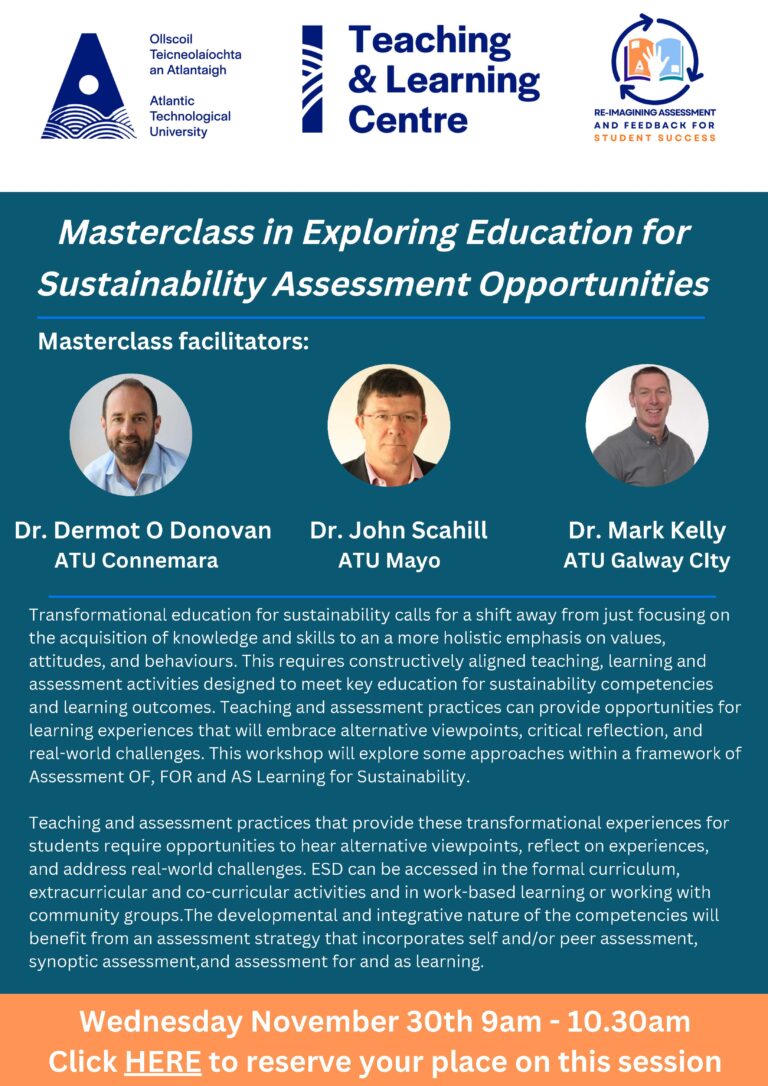 Re-imagining Assessment: Raising Awareness of Current Issues and Improving Inclusion in Academic Integrity with Dr. Mary Davis