Answering the call of Academic Staff transitioning to the world of Online Teaching and Beyond
Prior to the pandemic, the Teaching and Learning Office in Galway-Mayo Institute of Technology (GMIT) were busy devising new ways of providing technical teaching and learning support services to academic staff within the institute. One such offering was to deliver more structured and regular assistance through bookable online one-to-one sessions with a Learning Technologist.
The pandemic brought with it the introduction of this new service called 'Ask Me Anything' (AMA) – offered initially to a small cohort in June 2020 before being rolled out to all staff in September for the start of the new academic year.
The AMA clinics are simply a 15-minute online one to one session with a Learning Technologist from the Teaching and Learning Office where staff can ask just about anything they like! Teaching and learning approaches, the Virtual Learning Environment, computer equipment, video conferencing, digital tools; no questions are deemed irrelevant or off limits.
Microsoft Bookings is the platform used to schedule the service across multiple timeslots over the course of the week which takes into consideration the personal calendars and availability of the Learning Technology team members. It provides the Microsoft Team meeting link and calendar entry for the client and the selected Learning Technologist.
From March 2020 to April 2021, this service has proven immensely popular with over 300 clinics booked. Feedback from staff indicated a strong demand to continue this service even when students return physically to campus. It has proven popular for many reasons. The obvious being that staff need ongoing support when using Moodle, MS Teams, and online tools to design and deliver effective instruction and assessments. Additionally, it was not surprising that the service also provided a sounding board to staff to talk through ideas and provided inspiration on how to implement them. Furthermore, the AMA service offered a friendly face and support to staff feeling the isolation of remote working and the frustration of having to get to grips with their new way of working.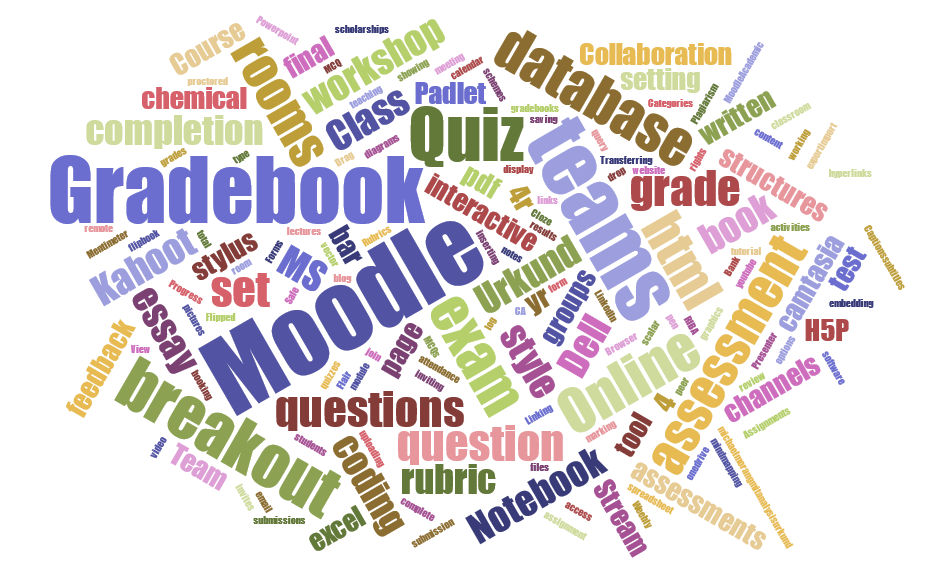 An advantage of adding this type of support in addition to scheduled training and workshops was to create an environment for staff to ask questions. Before AMA's staff may have been unsure who or how to ask or even, in some cases, been embarrassed or shy to ask prior to COVID-19. The pandemic likely gave impetus and cover to staff, who could now say 'I've never had to do this before' or 'I have had no experience with this'. The AMA clinics created a space to simply 'ask anything' especially in a pandemic where there's no such thing as a stupid question.
Apart from just providing a singular immediate benefit for the AMA participant, these AMA interactions helped to shape and guide our institute wide training as we, the Learning Technologists, heard first-hand the issues, frustrations, and needs of staff. Armed with this insight the delivery of timely and appropriate training materials became simpler and more effective.
The AMA clinics are open for booking all year round and have become a permanent fixture within the GMIT Teaching and Learning resources and support suite.
To learn more and book visit the GMIT TLO Office Internal Website and from there click through to the TLO Learning Technology Services page.