The Microsoft Education Center provides support for multimedia online experiences that enables educators to boost engagement and foster connection with their students as they pivot to remote teaching during this challenging Covid19 times. The following blog will provide an overview of my experience of the platform.
Getting Started
You can sign up to the Microsoft Education Center platform via the url: https://education.microsoft.com/en-us or you can sign up via the CPD learnonline platform after you have registered your account (figure 1). The CPD website is available through the DigitalEd knowledge platform:
Click on Discovery Tool -> Learning Pathways -> Academic Pathway
There are 6 courses which you can complete as part of your training journey. Note that if you want to complete more training courses on the platforms there are several learning pathways that you can take. I will get to those later. For illustrative purposes I will use the "Social learning using FLIPGRID" course highlighted below.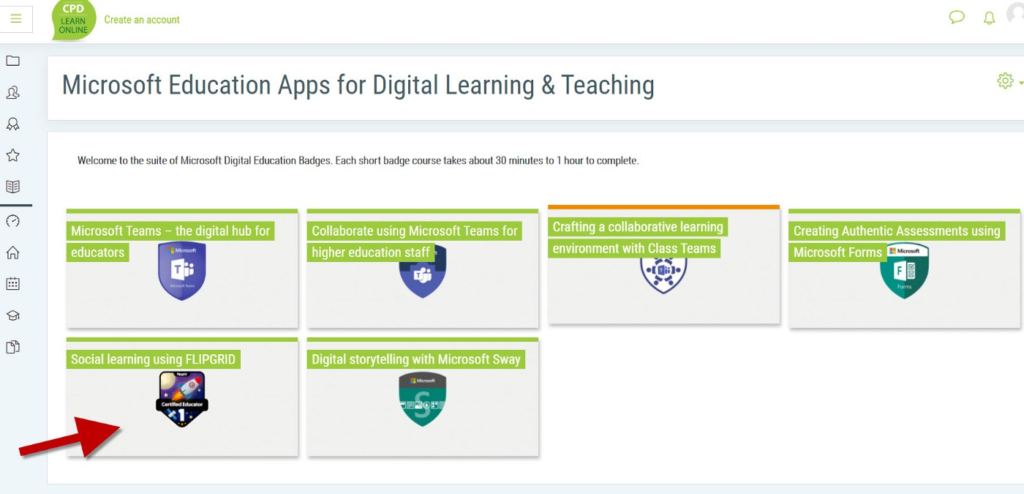 Navigating Through the Course
Once you select the course you will be bought to an overview screen as depicted in figure 2. The table of contents on the left-hand side surmises the various topics that you will review. Each section contains informative examples, case studies, videos and so on. I found the resources section very helpful as it provides a suite of tools and documents which provide further information. Throughout each of the courses that I completed I found the reflection section the most beneficial. This section encouraged me to contemplate how I would use FLIPGRID in an online classroom environment. For example, I considered using FLIPGRID to enable students to create "ice breaker" videos which introduced themselves at the start of a course. The final section in each course comprises the quiz which examinations if you have achieved the learning outcomes. Each quiz contains a minimum % score which must be achieved before completing the course. Don't worry if you don't get it the first time as you can take the quiz over and over until you get the minimum standard. In this case you have to answer 10 questions and achieve a score of 80% to pass. It may have taken me more than 2 attempts :).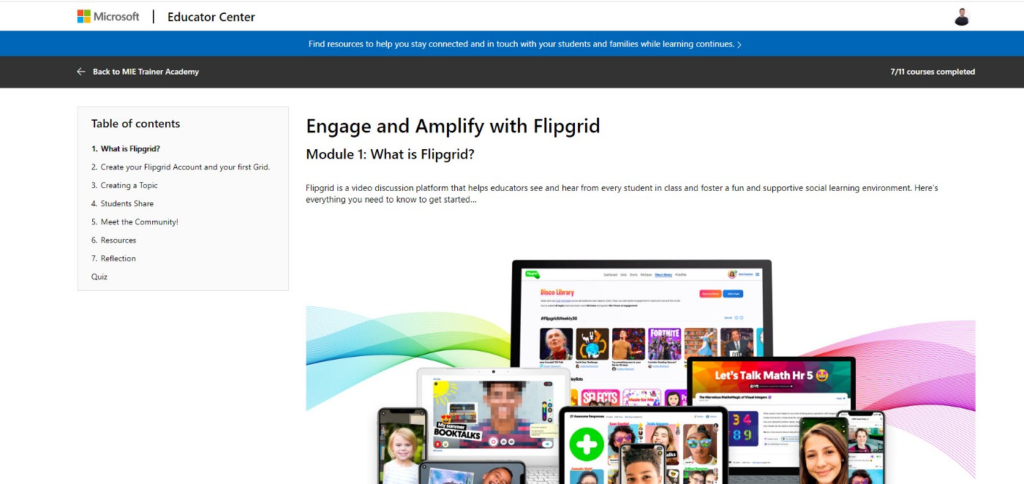 Digital Badges
Once you successfully complete the course you will be rewarded with a digital badge (e.g validated indicator of accomplishment/skill). This is one of the main reasons why I completed the range of courses on the Microsoft Education Center. It really does gamifiy the process and enables you to share your accomplishments on social media platforms such as LinkedIn. Figure 3 highlights the Microsoft courses that I completed. This personal repository of digital badges acquired supplies ample evidence for your continuous professional development (CPD) teaching portfolio.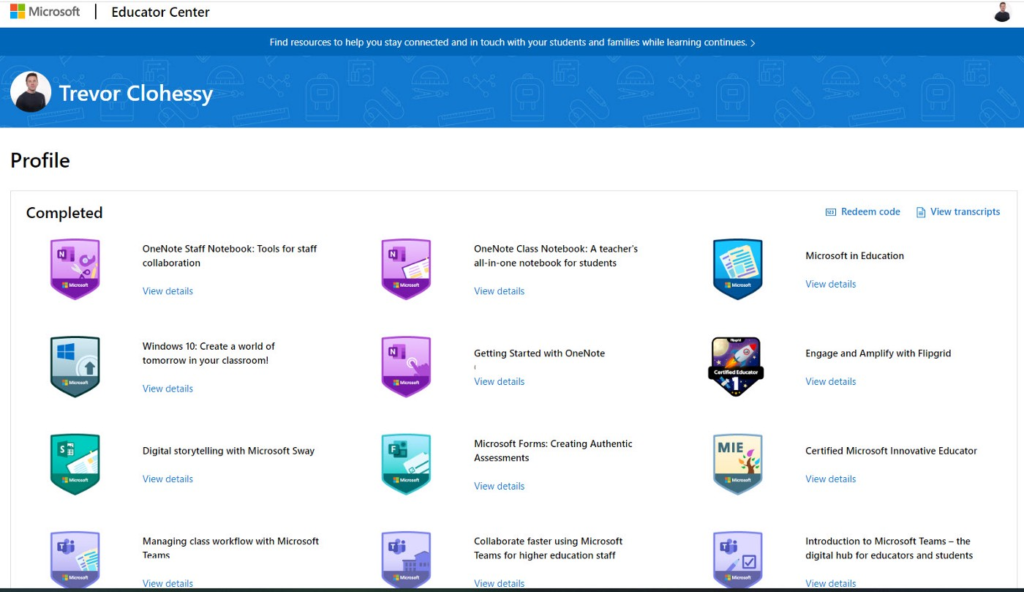 Learning Pathways
There are several learning pathways for educators: basic, intermediate and advanced. Each course on the intermediate pathway that I completed lasted from 30 mins to 1.5 hours (figure 4) so you can fit one course in during your lunchtime or break time. In conjunction to digital badges you are also rewarded with points for each course completed.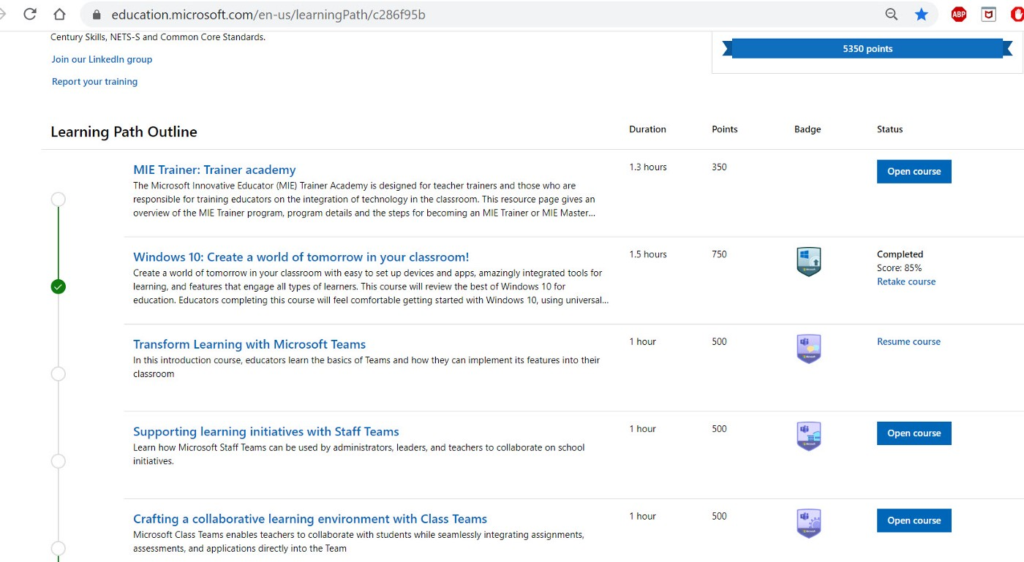 Final Comments
I found the Microsoft Education Center platform quite easy to use and found the reflection exercises contained within each of the courses very rewarding. I intend to use the outcomes of these reflection exercises in my online classes next semester. Overall, I would give the platform 5 out of 5 stars.